NMSS – ancient and modern
The Academic Program
The academic program is made up of lectures,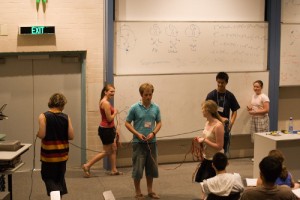 tutorials,
and private study.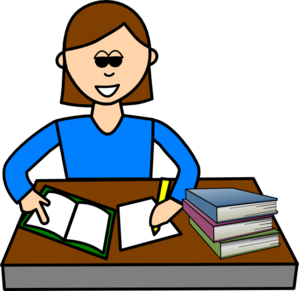 There is plenty of time for conversation on the walks to-and-from lectures.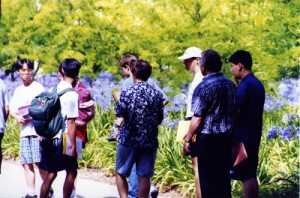 NMSS Recreation
Sightseeing is a must for first-timers to Canberra.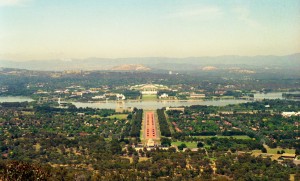 Visiting Civic (Canberra City Centre) is popular.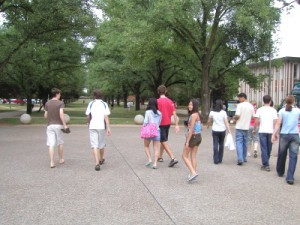 There are always lots of card games
and chess …
In the olden days, there was always continuous table tennis …
… and, sometimes, there were water fights …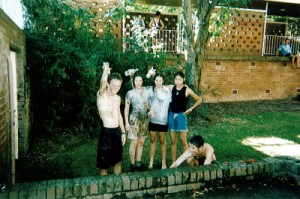 Some people like juggling;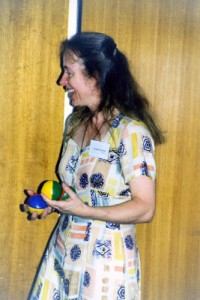 while others prefer to do more maths!
Other popular activities include eating and sleeping.
Students and Staff
NMSS staff and students are a photogenic bunch.
Although normally casually attired, the students dress up for the formal evening on the last night,
as do the staff!